The Story of Elbee
History of the Elbee project in pictures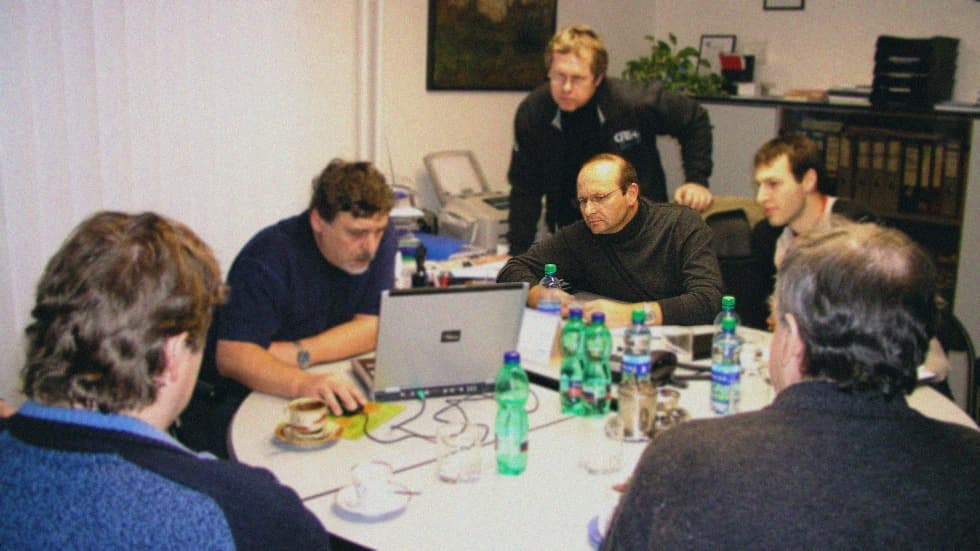 The 10 years of the project implementation were full of strong human fortunes
The value, which is brought by Elbee, cannot always be expressed in figures, but it is also includes experiences and memories. The responses of individuals reflecting their life stories have been our engine and the desire to help has been our everyday fuel. Let us share the most impressive of them with you.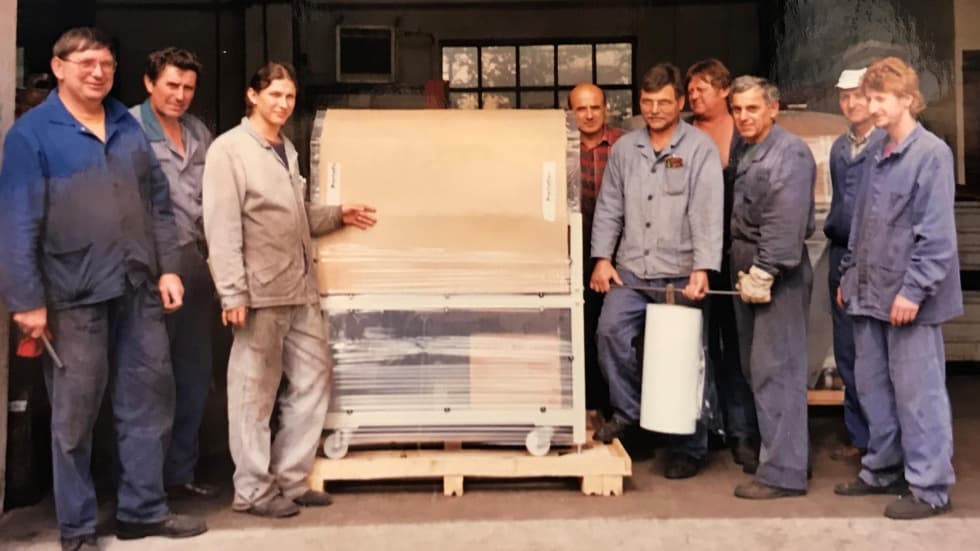 1993
Having the courage for the first step
Ladislav Brázdil senior founded ZLKL at the age of 35 as his response to the decision of the agricultural cooperative management to dissolve the mechanical division with 45 employees where he worked as a head. He felt a responsibility to provide livehood for the employees and their families. The beginning was very difficult – with no experience, with lack of finance and technological equipment, without orders, and in addition in leased premises.
"We lived from day to day, from order to order,"
Ladislav Brázdil senior comments on his commitment to his employees.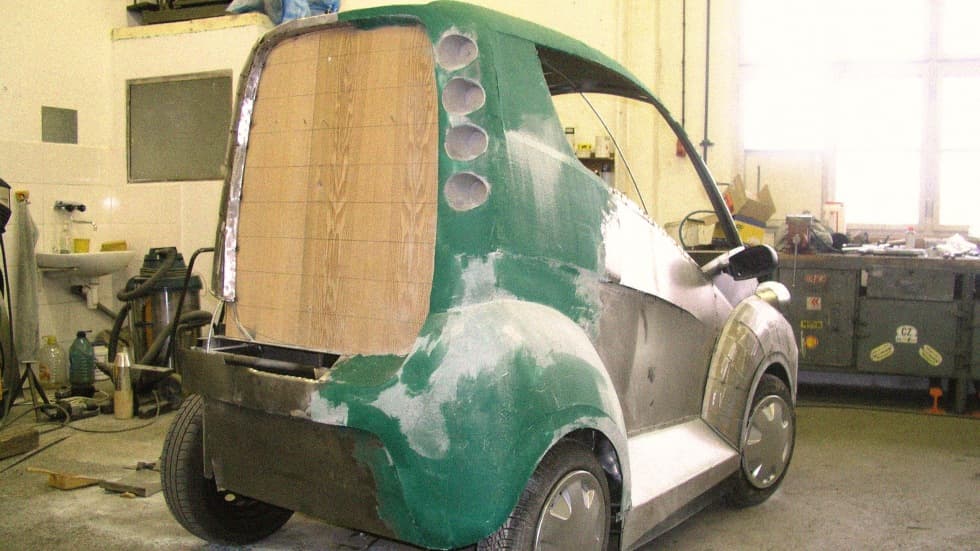 2003
Love at first sight
Ladislav Brázdil senior was very eager to have his own product and, at the same time, he desired to help. There was no wheelchair user in his family; nevertheless, the idea to develop a special vehicle for people with disabilities immediately became his heart affair. By the year 2010, the implementation was external, and the project proceeded only slowly. A change was only brought by establishing their own development department.
"It was a mystery to me how it is possible in the 21st century that some people have freedom of speech, but not freedom of movement, "
Ladislav Brázdil senior explains the investment into the vehicle development.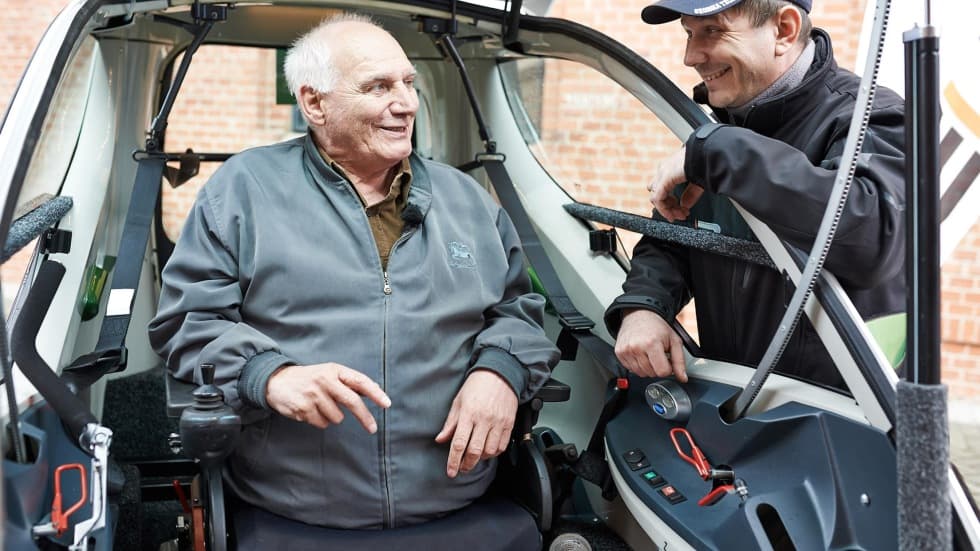 2007
The binding promise to succeed
Mr. František Trunda was the first person interested in Elbee. He had found the vehicle before it got its name and before it had its website. By a doctor's mistake and due to postoperative complications, he lost both his legs in the hips. He had demanded Elbee of us tirelessly for 7 long years before he became the first customer to get Elbee in 2014.
"I was looking forward to Elbee like a kid to ice cream and was hoping that I got it,"
Mr. Trunda points out in connection to the fact that Elbee means an easier life for him.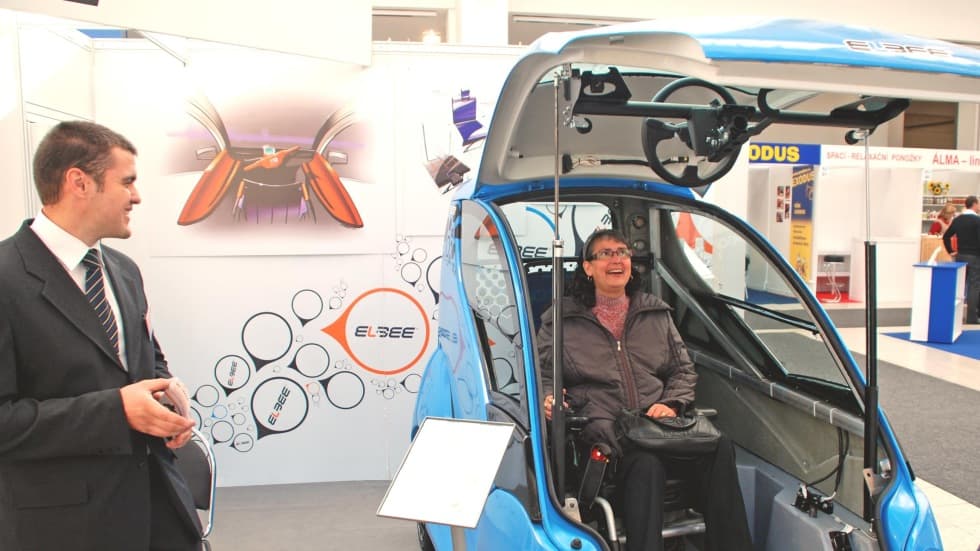 2009
Meaningfulness confirmed
The Rehaprotex trade fair in Brno was the first real verification of the interest on the part of wheelchair users. We were consternated with their responses. We were surprised that, at a time when you can buy practically anything, there may be a product that can bring tears to the eyes of potential customers. In the following years of hard work, it was of cardinal importance for us to know that the idea of Elbee makes sense.
"You are returning me to life – I will start to strengthen to be able to drive Elbee."
This and other similar reactions gave sense to the project.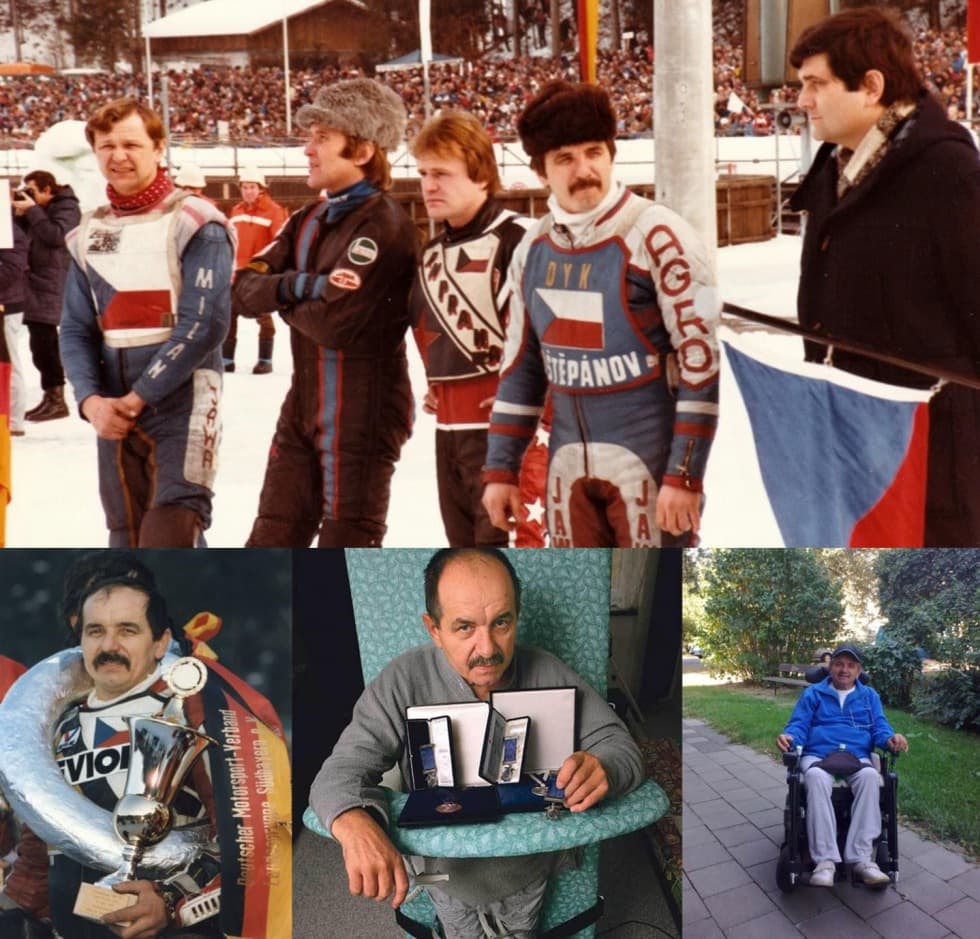 2009
Crucial meeting
Mr. Stanislav Dyk was one of the key persons who motivated us to go further. A former member of the Czech national team and five-time medallist at the speedway world championships injured himself during a race in 2000 and remained confined to the wheelchair. He was not able to control the initial version of Elbee with a handle-bar, and when we homologated the version with the steering wheel and the combined brake and accelerator lever in 2013, the progression of his disability outpaced us. Currently, the only possibility for him is to drive a vehicle with a joystick through the drive-by-wire system.
"You've done a great job, guys, I'm mad at myself,"
Mr. Dyk says in response to the progression of his disability.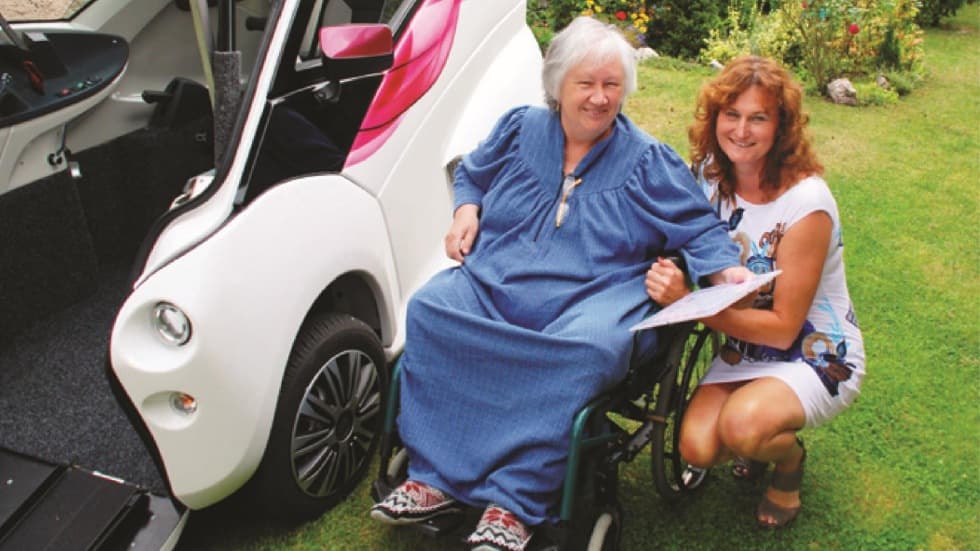 2014
Fulfilment of the promise has its own faces
The year 2014 was of great importance to us – we sold first Elbee vehicles to three selected wheelchair users in order to get real feedback from practice. Among them was also the first woman, Ms. Schmidtová. She has been confined to a wheelchair for most of her life after a car accident which was not caused by her. The radical change for her came in 2013 when, due to the worsening condition of osteoporosis, she became unable to move from her wheelchair to the car. For almost a year, therefore, she could not get to the dentist, for example, although she needed it.
"I was just dying for the delivery of Elbee, the services of it were invaluable for me,"
she said after threatening to throw fallen out teeth at us if we do not deliver Elbee quickly.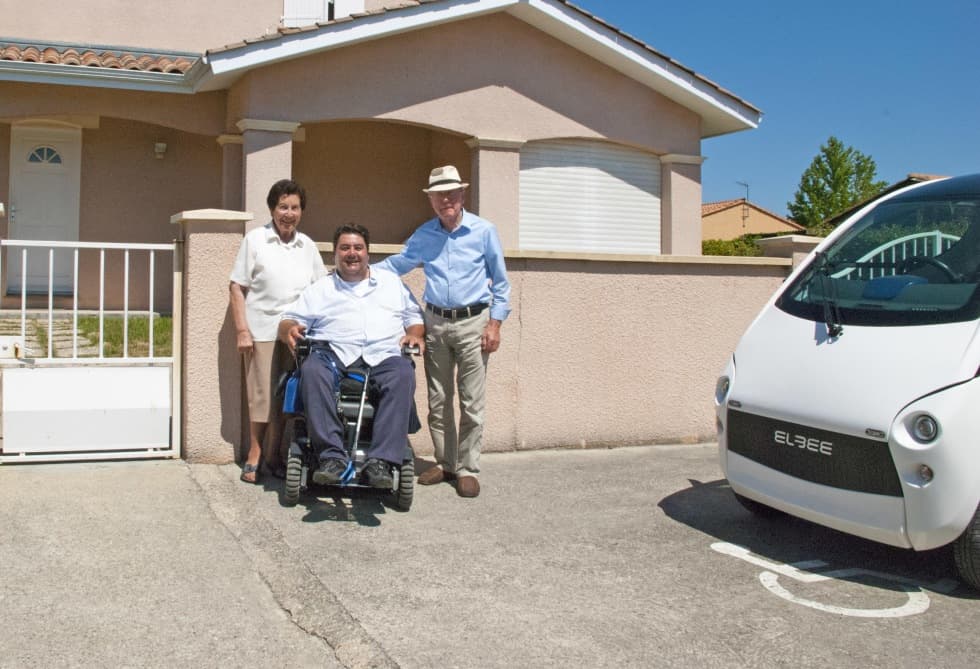 2017
Another family member
One of the Elbee owners in France is Mr. Pascal Gillet who got on a wheelchair after an occupational accident in Africa. French authorities declared that, due to Mr. Gillet's rare brain malfunction, Elbee is the only vehicle he can drive safely. Mr. Gillet is properly proud of his Elbee, which is also proven by a sent photo, where Elbee is 'one of the family'.
"Now I can visit my daughter who lives 25 km away,"
Pascal Gillet said enthusiastically during our last meeting.
Experiences from Rehacare exhibition
Emotions caught by Pavel Hušek, the designer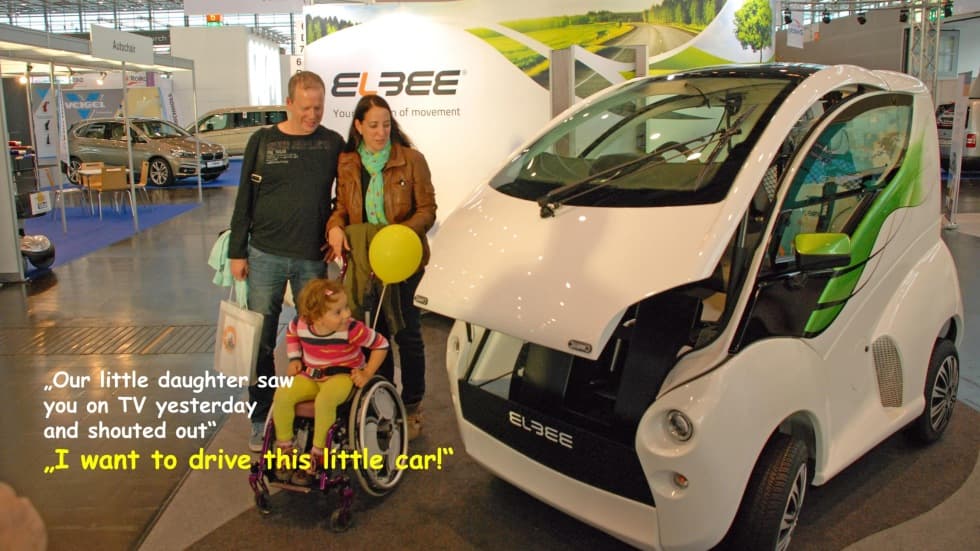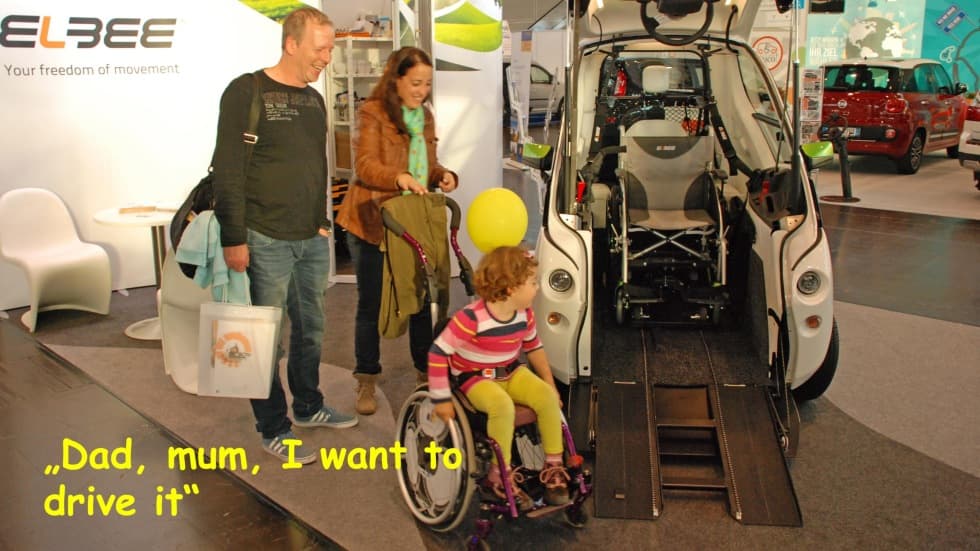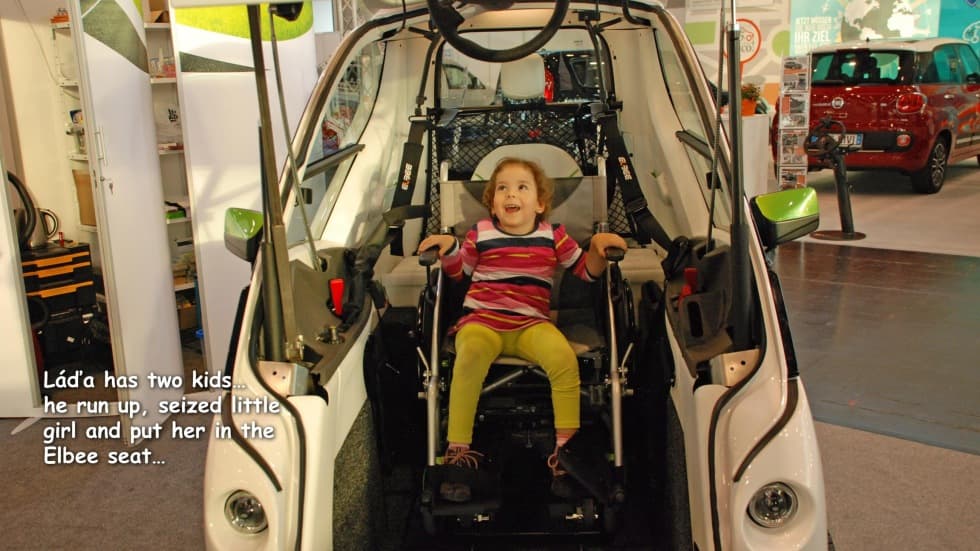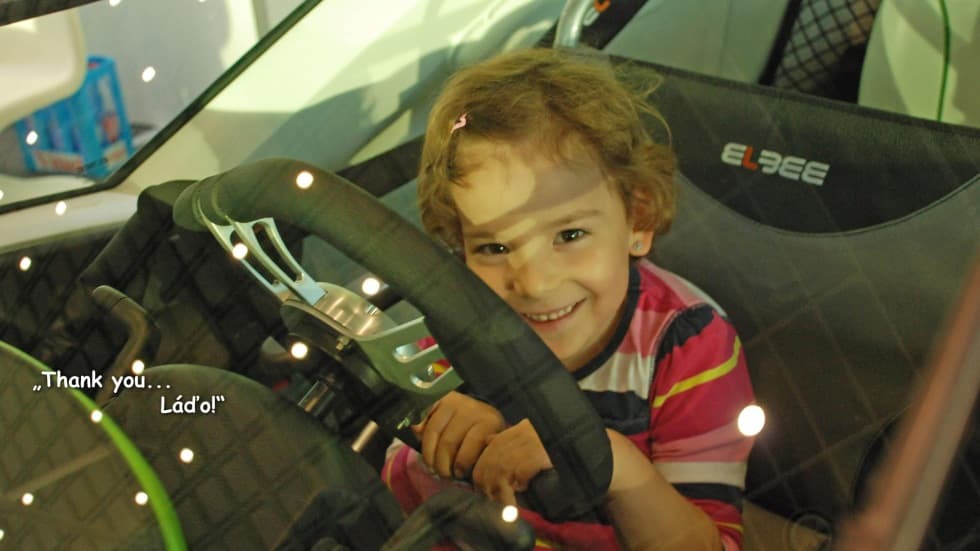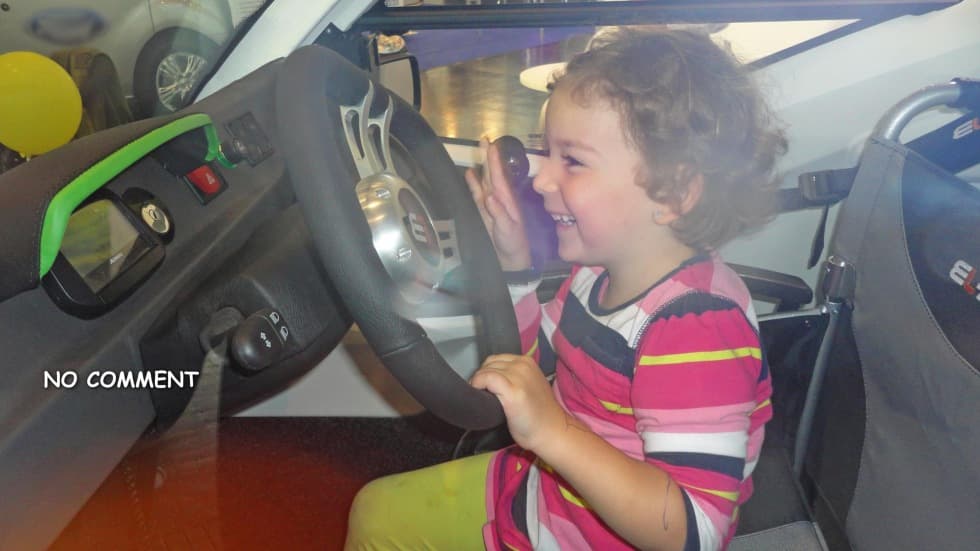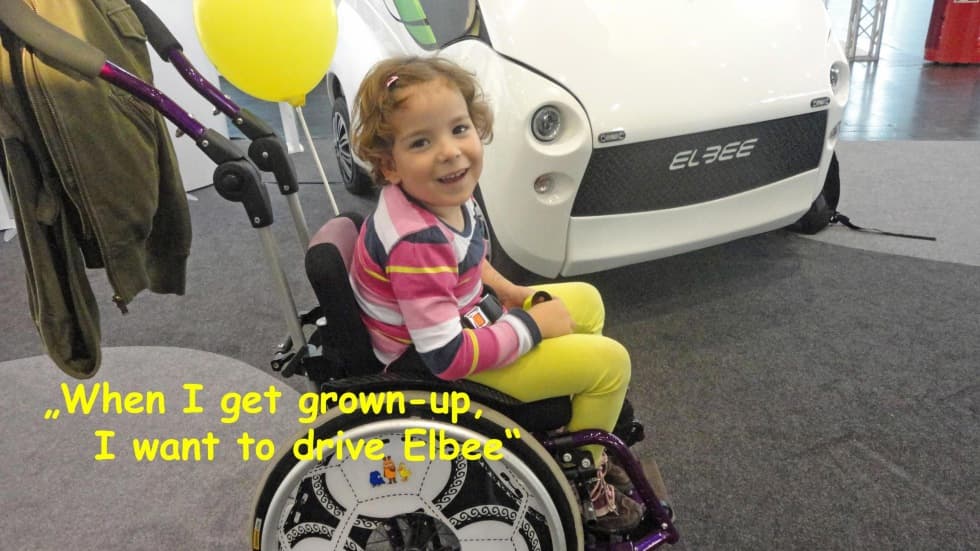 Random encounters that motivated us to go further